Home & Business Glass Service
The best value in home glass repair and replacement services. Our expert specialists can handle window repair, insulated glass replacement, glass doors and home glass decorate like mirrors, tabletops, shelves and more.
Looking for fast, convenient and affordable glass replacement for your home or business? request a quote with brothers and brothers and let our specialists help you.
Window Repair and Replacement
Damaged glass does not have to be a stress-inducing situation. Count on B&B to perform quality glass repair and replacement in a courteous, professional manner.
Our experts can tackle the repair and installation of glass in mirrors, tabletops, entry doors and more.
Shower Doors and Tub Enclosures
Add a feature to your bathroom that will not only improve livability, but also create a more desirable home.
Brothers and Brothers specialists will install a frameless glass shower door that will allow light to spread evenly throughout your bathroom.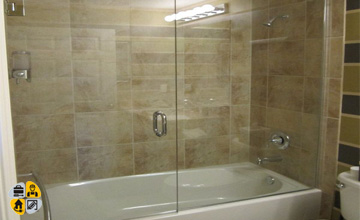 Shower Idea Center
At Brothers and Brothers we know the value of a good glass shower door or bathtub enclosure. Either is a simple statement of style and functionality that can enhance the overall look and feel of any bathroom.
Double Pane Windows
A double pane window, a window with two panes of glass separated by a vacuum or gas (like argon). Twice as efficient as a single pane window, designed to reduce both energy loss and outside noise like street traffic, keeping your home warm in winter, cool in summer and quieter all year long.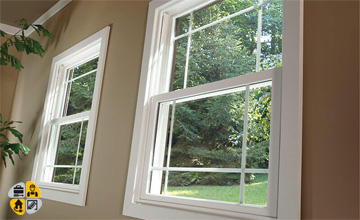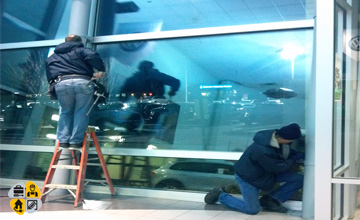 Custom Glass Solutions
The decor you choose for your home reflects your tastes, personality and lifestyle. Incorporating glass into your aesthetic is the perfect addition no matter your prescribed décor type.
Our team will work with you to select the best services to bolster your existing decor.
Custom shelving
Custom glass shelves offer an ambience that's second to none, with the added benefit of easy maintenance.
Custom shelving is the perfect organizational and design solution for any space in your home or business.
Custom mirrors
Custom mirrors are a perfect addition to any room in your home – because you can actually build them to suit your taste and match your décor.
We're excited to help you fulfill your mirror dreams.
Window tint
Think window tint is just for your car or vehicle? Think again. If you're looking to reduce energy costs, protect your family or furniture from UV rays, enhance safety or increase privacy, you need home window film.
We perform the service at a time that works best for you, and our up-front pricing guarantees no surprises charges when the work is finished. We strive to deliver exemplary service to every customer. We also supply glass material of all types.